We offer the best things to do in Armenia that is always suitable for them who likes winter holidays and crazy funs. We offer you to spend your holidays in winter Armenia and explore top things to do in Armenia. Here where you can combine relaxation and extreme, historical places and wonderful views. You can find the interesting things to do in Armenia enjoying sightseeing tours and snow activitie.
So welcome to discover top 7 things to do in Armenia.
7 extreme and relax best things to do in Armenia in February
If you love and appreciate active winter holidays, then Tsaghkadzor ski resort is definitely the right choice. Here is the best things to do in Armenia during winter time. We are going 55 kilometers northeast of the capital city of Yerevan, where the pearl of Armenia's resorts, the internationally renowned resort town of Tsaghkadzor, is spread on the western slope of Mount Teghenis. This wonderful resort is well known to lovers of active winter recreation and skiing. Enjoy the indescribably beautiful nature, the endless whiteness of the snow that dazzles the eyes. A modern cable car, excellent mountain ski slopes, and of course a mind-blowing winter wonderland. And for your perfect vacation, every detail is taken into account.
What is the most famous thing in Armenia in winter?
Come with us to Tsaghkadzor ski resort to admire Armenia from the cable car and recharge your vacation with snowmobiles. In addition, you will visit the Kecharis Monastery, discover the country's history from biblical times and hear about its traditions.
Tsaghkadzor ski resort, one of the resorts of Armenia, is incredibly beautiful in all seasons, including winter. In addition to actively organizing your winter vacation, in Tsaghkadzor you have the opportunity to get acquainted with one of the unique religious and cultural monuments of medieval Armenia, the Kecharis monastery complex. Kecharis monastery becomes interesting and unique in winter, standing proud and isolated in the snowy infinity. The monastery complex consists of 4 churches and two chapels. Over the centuries, the monastery complex was destroyed several times by enemy. There are many khachkars of the 12th-13th centuries in the area adjacent to this wonderful medieval monument of Kecharis.
Best winter things to do in Armenia:
Tsaghkadzor ropeway
Thermal hot springs in Hanqavan or Aghveran
Balloon-sledding / tubing in Tsaghkadzor or Lernanist
Skiing in Tsaghkadzor or Lernanist
Snowmobile tour in Tsaghkadzor or Lernanist
Snowball game in Tsaghkadzor or Lernanist
Winter rafting in Shirak or Aragatsotn regions
Tsaghkadzor ropeway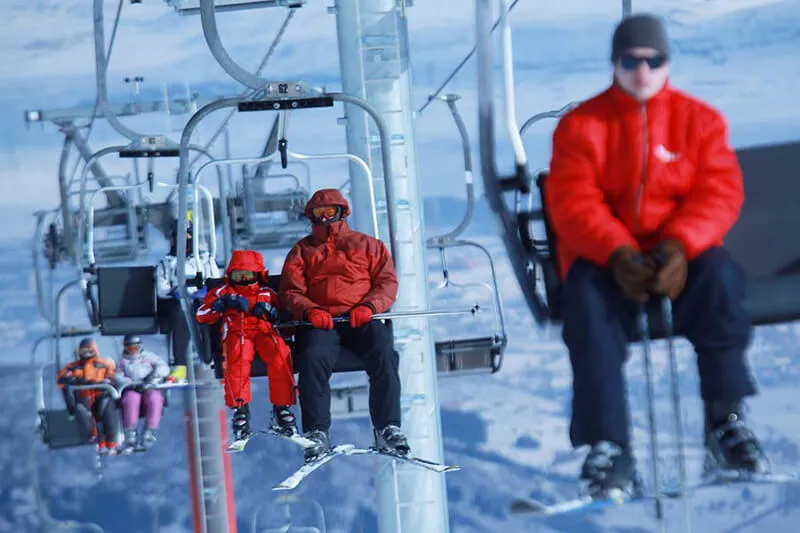 The city of Tsaghkadzor, which is considered the international center of tourism and mountain skiing, which is spread on the slopes of the biblical Mount Ararat, becomes especially beautiful in winter, becoming a snow-white infinity. Tsaghkadzor chairlift is located on the eastern slope of Mount Teghenis, at an altitude of about 2819 meters above sea level. And this is where the miracle of Gyazadzor begins, as if summing up the winter fairytale Armenia in your palm. The cable car operates without interruption, equipped with modern equipment and ensuring your safety. There are also bars and cafes, a first aid point and various services. Hurry up to enjoy winter things to do in Armenia in Tsaghkadzor ski resort, to feel the joy of enjoying winter wonderland from the height of the cable car.
To fully organize your vacation in Tsaghkadzor ski resort, you can take advantage of Winter one-day excursions and organize an unforgettable vacation in Armenia.
Thermal hot springs in Hanqavan or Aghveran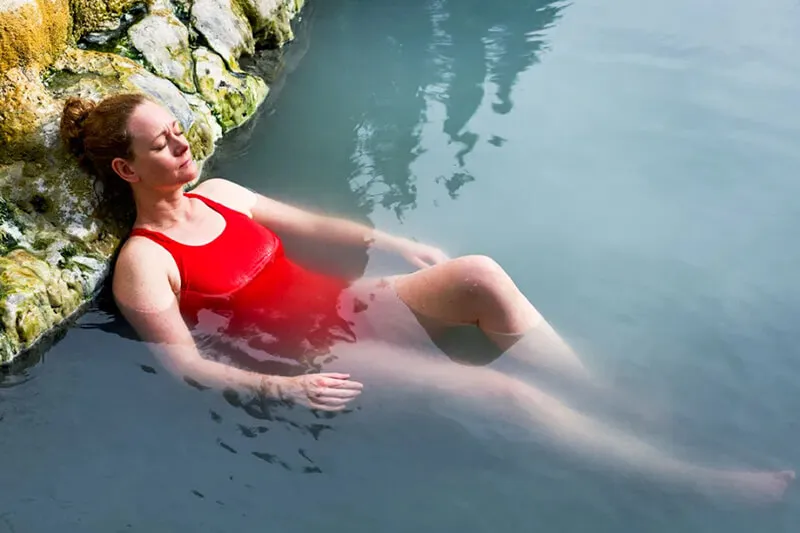 Armenia is rich in mineral and thermal hot springs. The most famous thermal springs in the Republic are located in Hankavan and Aghveran. Hot thermal springs are a great way to enjoy natural hot water baths on cold winter days, which have the most valuable micronutrients and healing properties.
Imagine how nice it is in winter, when you are tired of active entertainment - skiing, balloon sledding, even more than driving a snowmobile, to visit thermal springs, relax and gather around a small tea table, sipping the natural tea of the Armenian mountains: thyme, peach and nana.
Balloon-sledding / tubing in Tsaghkadzor or Lernanist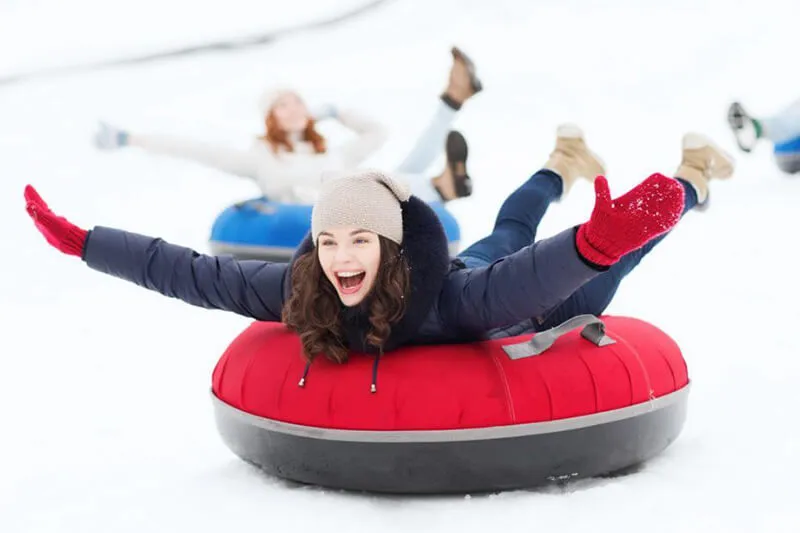 Winter Armenia is a wonder, especially the high mountain snowy places with steep slopes. Ideal locations for hot air ballooning. By following the instructions of the security guard, you can enjoy the endless joy of balloon sledding, bringing back the most pleasant moments of your childhood. Speed. You and speed. This is the feeling that will attract you first of all when you use the balloon-sled. Take back and enjoy even this one of the unforgettable memories of your childhood, this insane balloon-sled, otherwise, tubing.
Skiing in Tsaghkadzor or Lernanist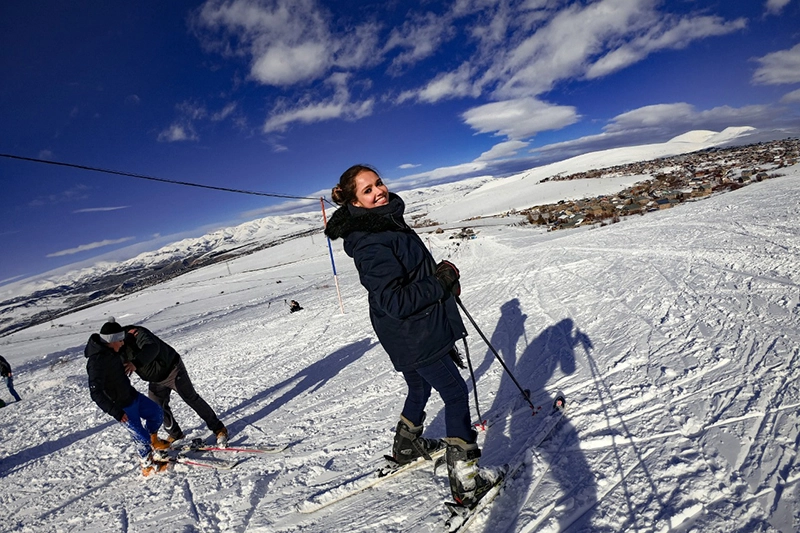 One of the important sports of the Winter Olympics, skiing is not for the faint of heart. Here you need will, courage, persistence and courage. And you are brave. And you made the right decision to spend your active winter vacation in Armenia. Therefore, you visit the snowy regions of Armenia: Kotayk, Shirak, Aragatsotn, Ashotsk, and ski to your heart's content, enjoying an active winter vacation that will definitely be unforgettable.
Snowmobile tour in Tsaghkadzor or Lernanist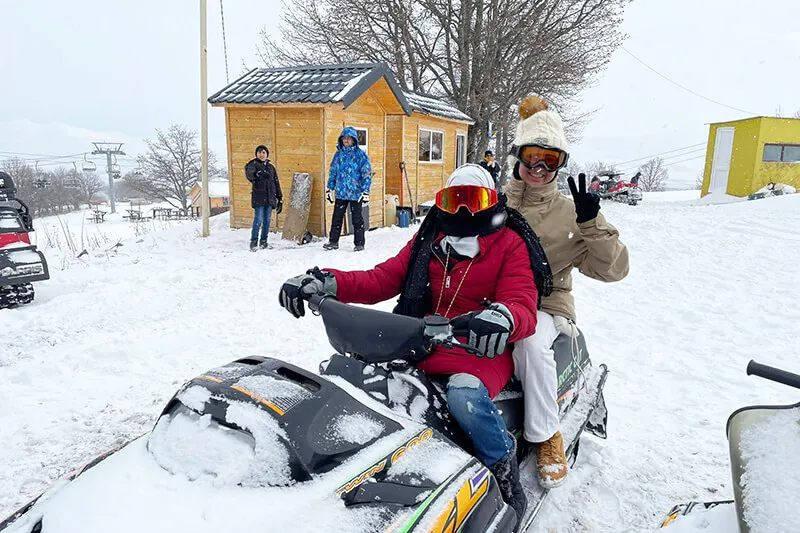 Winter in Armenia is snowy, but mild. Cold Armenia becomes unique in winter. And for driving a snowmobile, the Armenian winter is just ideal. The most suitable place is the wonderful Tsaghkadzor. Driving a snowmobile is not only interesting, but a great desire to experience heartwarming and pleasant moments. Make your wish come true, experience unforgettable moments of excitement and happiness with the help of skilled instructors and maintaining the technical safety of driving a snowmobile.
Snowball game in Tsaghkadzor or Lernanist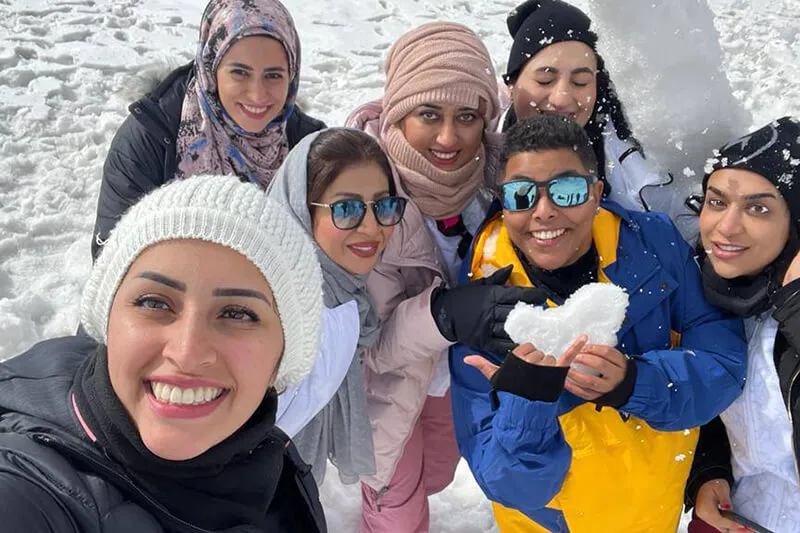 It is attractive and pleasant for both adults and children. You turn the clean snow into balls with your warm hands, then start the actual game, targeting the "opponent" side. You slip, fall, roll in the snow, get up like a snowman and continue the game with the same energy. This is winter, this is the pleasure of winter. Let's enjoy another piece of childhood memories.
Winter rafting in Shirak or Aragatsotn regions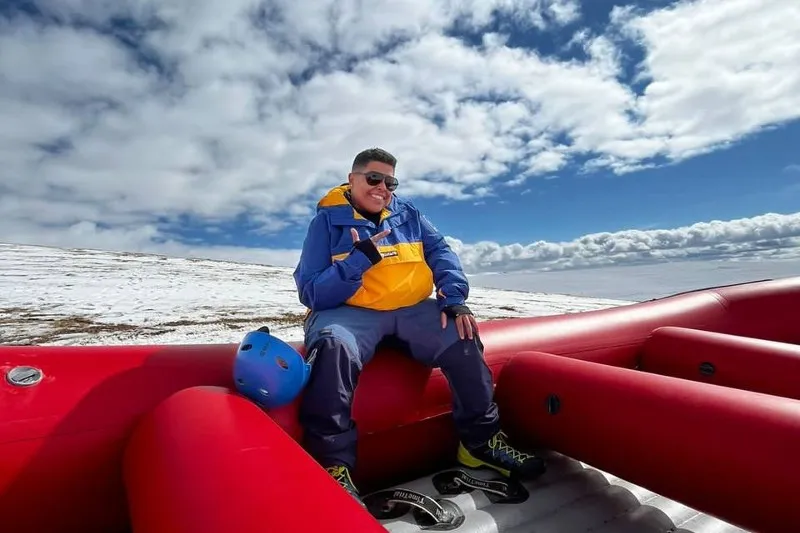 Winter rafting is perhaps the most interesting and most anticipated during your active winter vacation. Unhindered sailing in a rubber boat in the snow-white infinity. A truly adventurous cruise that will be imprinted in your memory, always keeping alive the indelible pages of active recreation of the unforgettable winter of Armenia. If you want to get a big dose of energy, improve your well-being, then don't miss the opportunity to go rafting. It is recommended to try rafting for the first time only after being instructed by expert instructors. And in order to carry out this most extreme and enjoyable rafting, you need to visit Shirak or Aragatsotn Marz during your winter vacation in Armenia, where there are all the necessary conditions for winter rafting.
Armenia winter temperature: Is Armenia very cold for winter holidays?
Be sure you will enjoy the mild weather of winter Armenia.
The temperature in December varies from +5C -5C. You can't hardly find much snow in Yerevan during December, but in the mountainous regions it's always snowy. In January and February the temperatures can fall up to -20°C in the mountains and -9°C in Yerevan, these months are more snowy than December.
We offer the most beautiful vacation spots in winter Armenia and the most exciting entertainment to enjoy your winter vacation.
Do not miss the best things to do in Armenia in this wonderful period of winter rest and enjoyment, choose the excursions that suit you to Tsaghkadzor, to hot thermal springs, to skiing or tubing, to an unforgettable winter vacation.