If you want to visit Armenia and have active and adventurous vacation, then you've chosen the right country.
Armenia is one of the most diverse countries in the world, with a variety of vacation spots and annual festivals. These events make Armenia more lively and happy and can satisfy people of different tastes and preferences. Participating in the festival is a great way to immerse yourself in Armenian culture. So, we would like to present to you the top 5 most popular Armenian festivals. We will tell you about the kinds of festivals organized in Armenia, when the festivals take place and their characteristics.
Tolma festival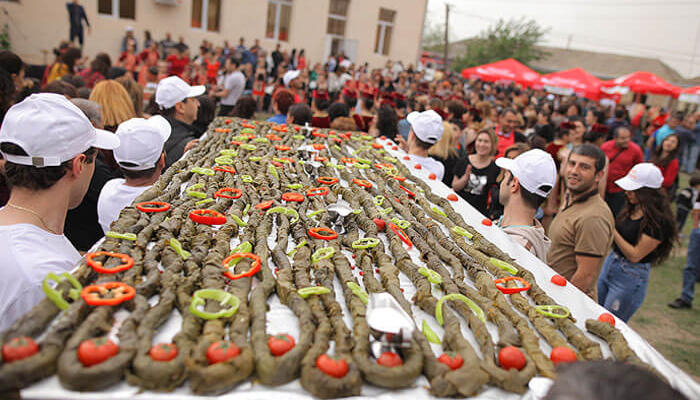 Armenian cuisine is rich in distinctive, colorful and delicious dishes. Here you will have the opportunity to taste the best traditional Armenian dishes. Tolma festival is one of the most delicious festivals in Armenia. The word "tolma" comes from Urartian word "toli" or "uduli", which means "grape leaf". Ancient recipes testify that at first it was wrapped only with grape leaves, later cabbage, carrot, quince and currant leaves were also used. The filling is mainly made from rice and may also contain a mixture of cooked meat. The first recipe for tolma dates back to the 8th century. In addition to the above, there are also the following types of dolma in Armenia: made from pumpkin flower, fig leaves, crab, chicken and fish, as well as pasuts tolma, which is a dolma intended for Lent, the core of which is lentils, red beans and other grains. During the festival, more than 60 types of tolma are presented, the festival is accompanied by traditional song and dance, games and master classes. Also, during the festival, the longest dolma is prepared, which is served with yogurt and crushed garlic. This year, the 11th Tolma Festival was celebrated in Armenia.
Gata festival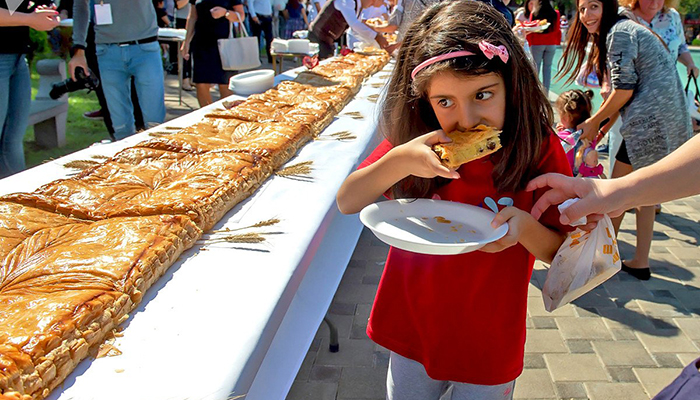 Every autumn, the residents of Khachik village celebrate the annual Gata festival dedicated to the most delicious Armenian desserts. During the festival, you will be able to see the process of making traditional gata, as well as taste it. On that day, the biggest gatha is prepared and presented to the guest, which is then distributed to the festival guests. The festival is accompanied by ethnographic music, dances and competitions, as well as exhibition and sale of crafts and works of art.
Wine festival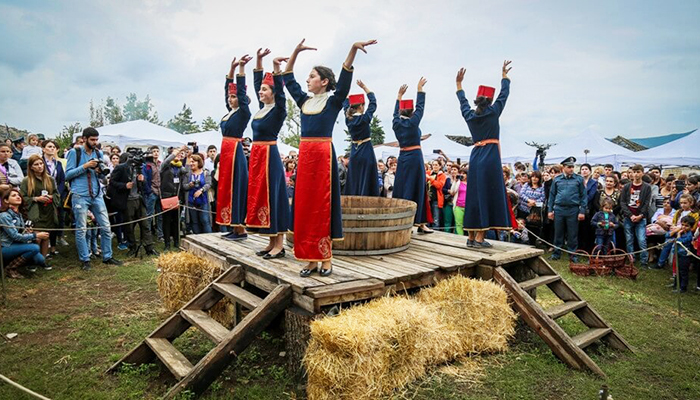 Armenia is considered the motherland of winemaking. Tradition says that wine was a reward for Noah and his companions for all the suffering they endured during the great flood. According to scientifically proven data, winemaking in Armenia has a history of 6 thousand years. Archaeologists have found grape seeds in Armenia, which confirm the assumption that winemaking in the Ararat plain has a centuries-old history. The wine festival is always held in the same place. Every year in October, Armenian winemakers and tens of thousands of visitors gather in the village of Areni to celebrate the wine festival.
During the festival, wine lovers are lucky enough to participate in the ancient and original winemaking ritual of pressing grapes in a wine press, followed by a tasting of a variety of wines. The festival is mainly accompanied by national song and dance. On the days of the festival, many excursions are also organized to Areni, which includes the ancient and famous cultural places of Armenia. So, if you're a wine tour lover, don't miss out on the funniest excursions to the homeland of winemaking.
Barbecue (Khorovats) festival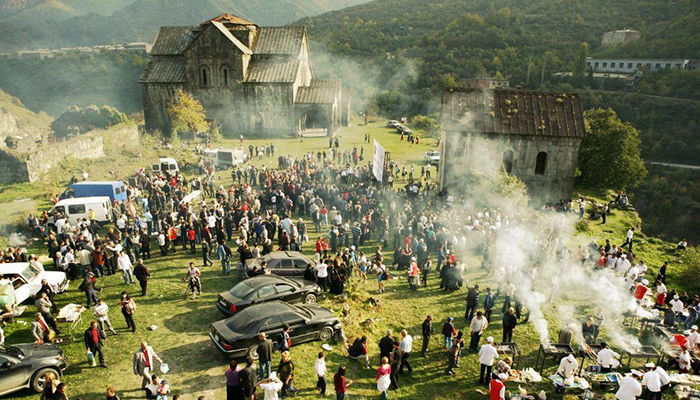 Khorovats is the favorite and traditional dish of ours, Armenians. You can taste khorovats in the whole area of Armenia and in every Armenian home. You can feel the aroma of the annual pan-Armenian khorovats (barbeque) festival in Akhtala, Lori marz. Armenian barbecue is prepared in a very simple way: meat is arranged in small pieces on metal or wooden skewers and grilled over a fire, usually by placing it on a grill or hanging it in a tandoor. As part of the program of the barbecue festival, cooking competitions are held, barbecue is prepared from different types of meat. In summer, in addition to meat, tomatoes, hot peppers, eggplant, potatoes and other vegetables are also grilled, which are served with grilled meat and make the dish even tastier. Another type of barbecue is "shepherd's barbecue". It is prepared from mutton or lamb meat, wrapped in its own skin, covered with earth in a pit about 0.5 m deep and lit on fire.
Brandy festival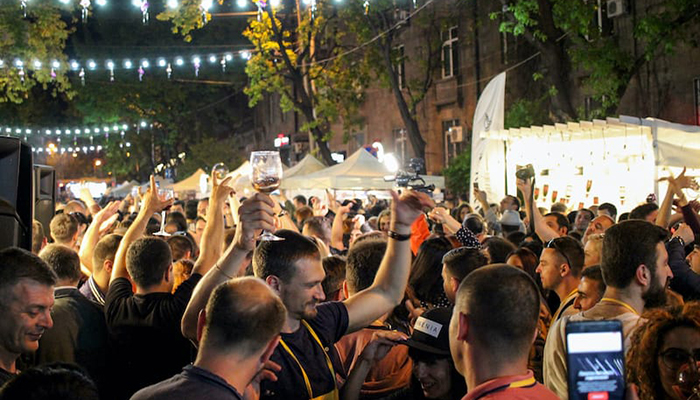 Armenian brandy (cognac) is known across the world. It is not a surprise that festival dedicated to cognac is known as one of the waited events. The biggest companies of brandy making are taking part in the Cognac festival. During the festival, there is a feast with all the splendor of the Armenian national cuisine, as well as beautiful festive fireworks․
Winstone Cherchill's name is always mentioned during the Armenian cognac festival, who preferred only Armenian cognac "Dvin". When Churchill discovers that the quality of "Dvin" cognac has dropped significantly, he complains to Stalin about it. It turns out that the chief technologist of "Dvin" cognac Margar Sedrakyan was exiled. Immediately after Churchill's protest, Stalin releases Margar Sedrakyan and restores his former position.
"Margar Sedrakyan made the whole world admit that cognac speaks Armenian. Churchill began to receive his beloved "Dvin" cognac again, and Margar Sedrakyan was awarded the title "Hero of Socialist Labor". That's how brandy saved a man's life.
It is worth to visit Armenia for these festivals and spend the weekends in Armenia, to see and feel Armenian spirit.